CREM leadership is comprised of individuals who have created their own companies in the field of cybersecurity, have developed R&D innovations that have successfully migrated to start-up companies, and have direct experience in the world of manufacturing and cybersecurity. CREM leaders have been chosen because they understand that where you are going is what will change our world.
Nilanjan Banerjee, Director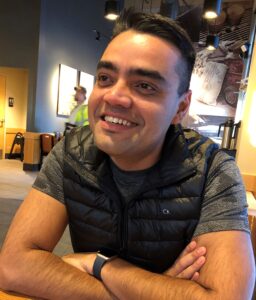 Dr. Banerjee is Professor of Computer Science and Electrical Engineering. He is also an Associate Director of Cybersecurity in Manufacturing at UMBC and Director of CREM.  He is an expert in mobile and sensor systems with focus on designing end-to-end cyber-physical systems and application to physical rehabilitation, physiological monitoring, and home energy management systems.  He is an expert in cybersecurity for embedded and cyber-physical systems.  Presently his research focuses on two broad areas (1) Wearable Sensing and Analytics for Physiological Sensing; and (2) Cybersecurity for Manufacturing and Supply Chain Management.  He is interested in commercializing his research products. He is the co-founder and CEO of Tanzen Medical, Inc. and he is the CSO of LifePlus, Inc..  Dr. Banerjee holds a Ph.D and a M.S. in Computer Science from the university of Massachusetts Amherst and a BTECH. (Hons.) from Indian Institute of Technology, Kharagpur.
Donna Ruginski, Associate Director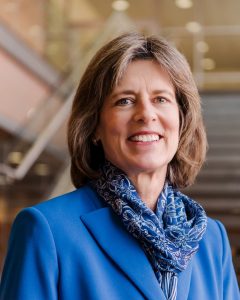 Ms. Ruginski is Associate Vice President for Center Development in the Office of Research and Creative Achievement (ORCA) at UMBC. She is responsible for strategic positioning and growth of UMBC's research portfolio, working with Center Directors providing key strategic support to establish, operate and grow Research Centers and Institutes. She was founder and Chief Executive Officer of SAINT Corporation, a visionary leader and early pioneer in forming one of industry's first vulnerability scanning software companies. She served as Chief Operating Officer for a cybersecurity consultancy, where she was responsible for business operations. Ms. Ruginski is an International Cybersecurity Center of Excellence (INCS-CoE) community fellow, recipient of the 2021 Maryland Cybersecurity Award–Cyber Warrior Woman of the Year, and named in The Daily Record's 2023 Cybersecurity Power List. Ms. Ruginski received her M.S. in Computer Science from Johns Hopkins Whiting School of Engineering and B.S. in Mathematics from Towson University.